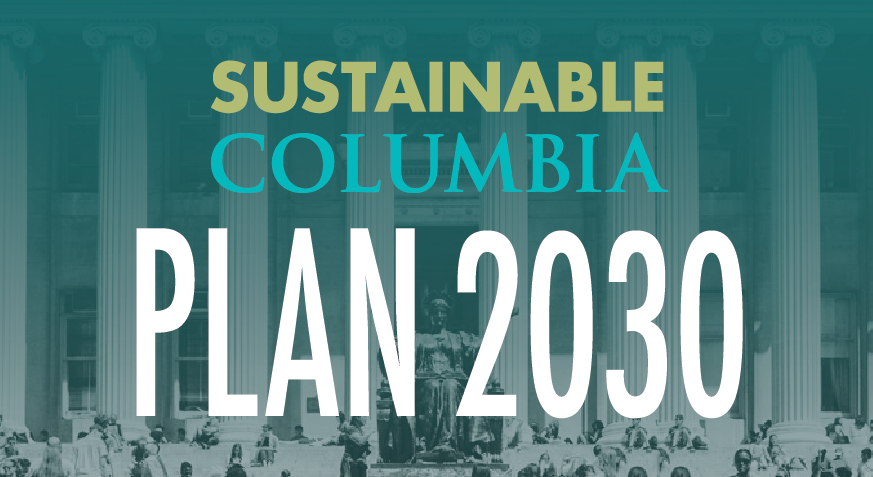 Columbia's sustainability plan, Plan 2030, commits to align with New York City's goal of sending zero waste to landfill by 2030. Through continual waste diversion efforts, seeking strategic procurement partnerships, and the facilitation of sustainable events, Faculty House is helping Columbia get there.
A LEED Gold Certified Facility
Faculty House has been renovated to standards set by the U.S. Green Building Council's LEED (Leadership in Energy and Environmental Design) program.  LEED promotes a whole-building approach to sustainability by recognizing performance in five key areas of human and environmental health: sustainable site development, water savings, energy efficiency, materials selection and indoor environmental quality. Faculty House was awarded LEED Gold certification in April 2010.
Our team continues to pursue green initiatives to protect our environment and to support the University's sustainability plan. Visit Sustainable Columbia to learn more.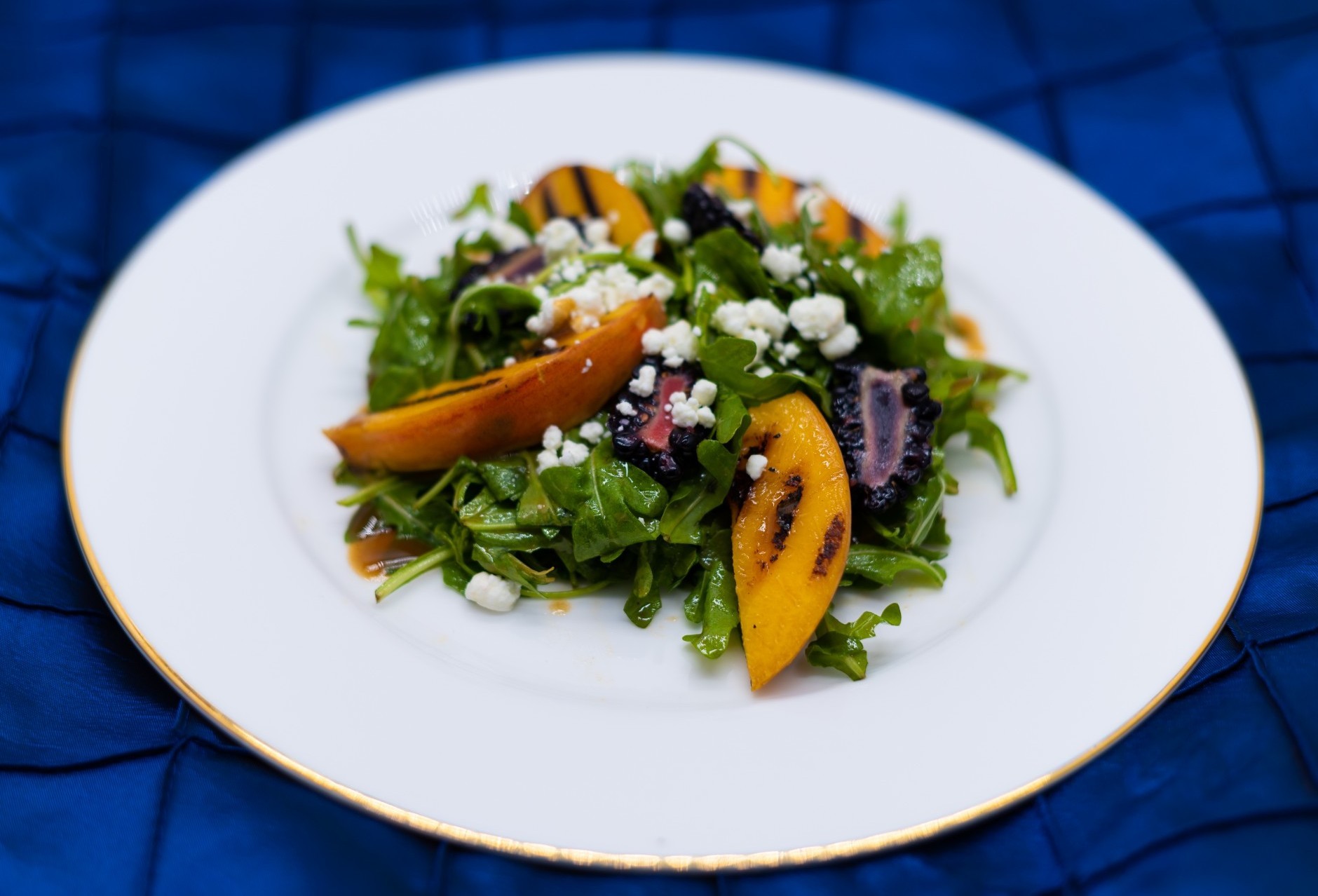 OUR SUSTAINABLE MENU
Inspired by work with the Earth Institute, Faculty House offers the Blue Menu offering a sustainable menu curated to feature local ingredients with a focus on vegan and vegetarian options. Menu selections are updated frequently to reflect fresh and seasonal options. Learn more about the menu.

LEARN HOW TO HOST MORE SUSTAINABLE EVENTS
Members of the Faculty House team participate in Columbia's Sustainable Events working group, which was originally formed to create content for Plan 2030. The group conducted a survey of event planners on campus to establish a baseline of existing event sustainability practices and identify areas for improvement. From this came the Sustainable Event Guidelines: a checklist of best practices event planners across the University can use to host greener events.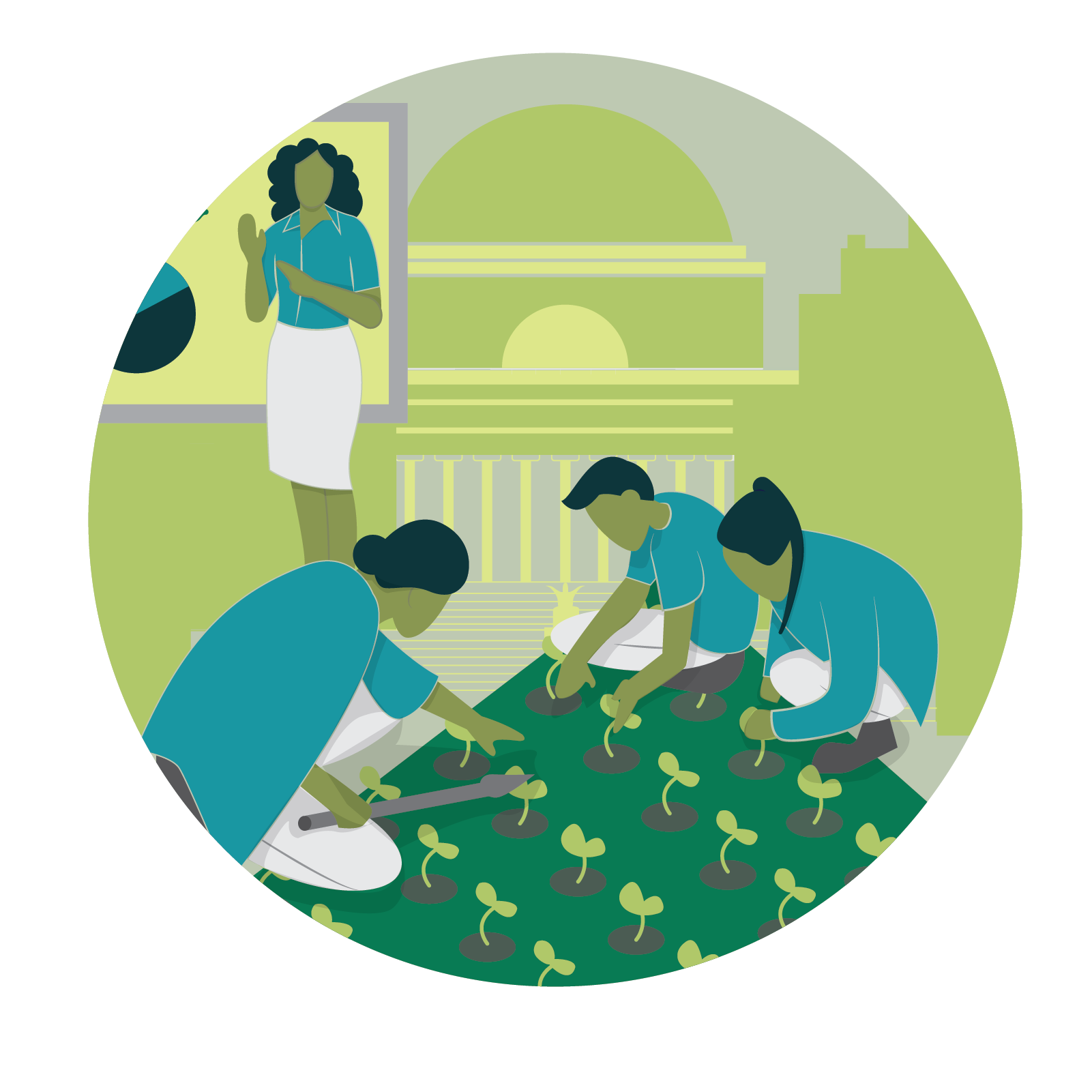 Helping Create a Greener Today & Tomorrow
Below are just some of the initiatives, projects and improvements we have undertaken at Faculty House:
Learn more about Columbia Event Management's efforts to supports sustainability and a greener future.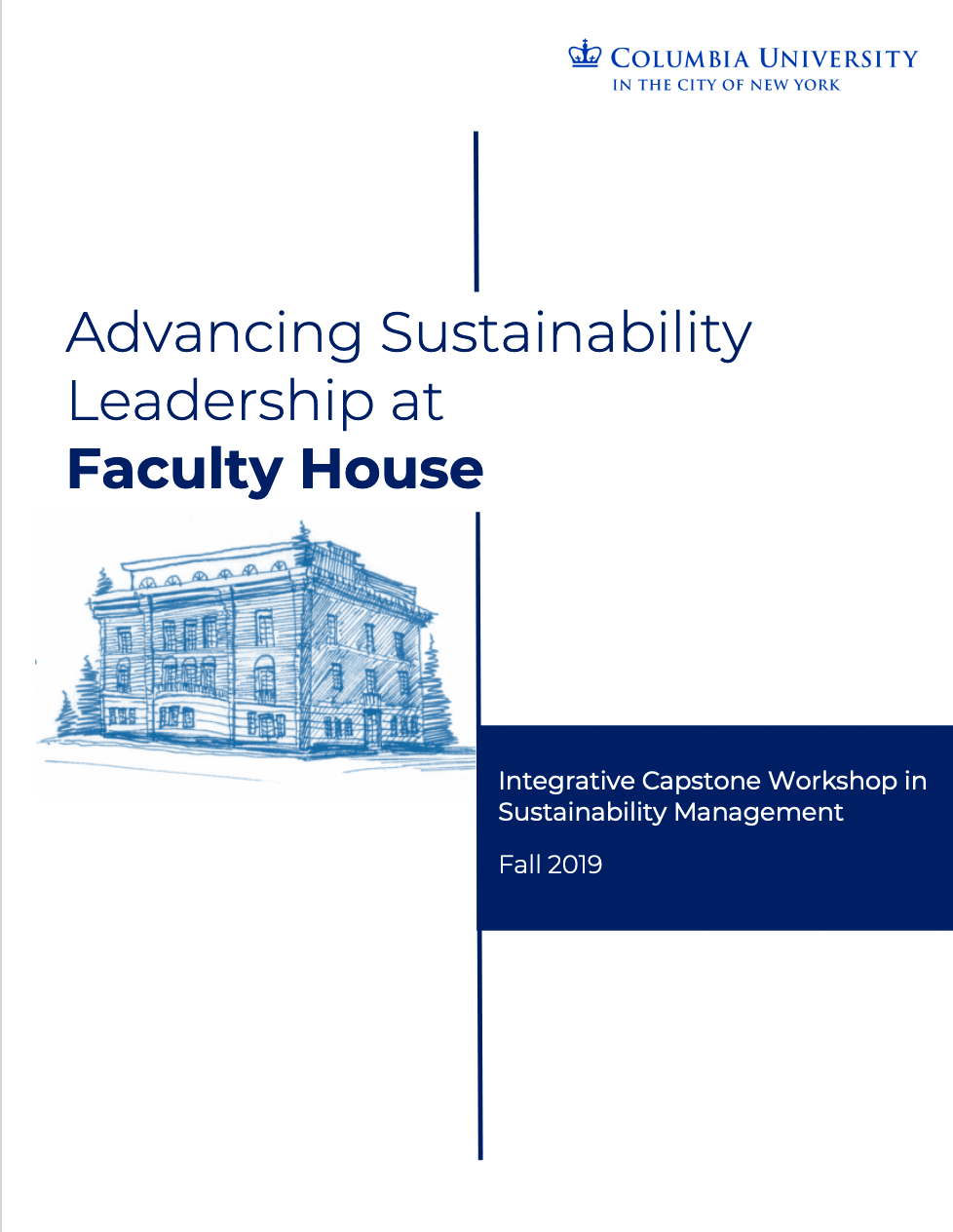 STUDENT CAPSTONE PROJECT EXPLORES SUSTAINABILITY AT FACULTY HOUSE
In Fall of 2019 the School of Professional Studies' Master of Science in Sustainability Management Program tasked a capstone group with evaluating and advancing sustainability at Faculty House. Read the full report here.