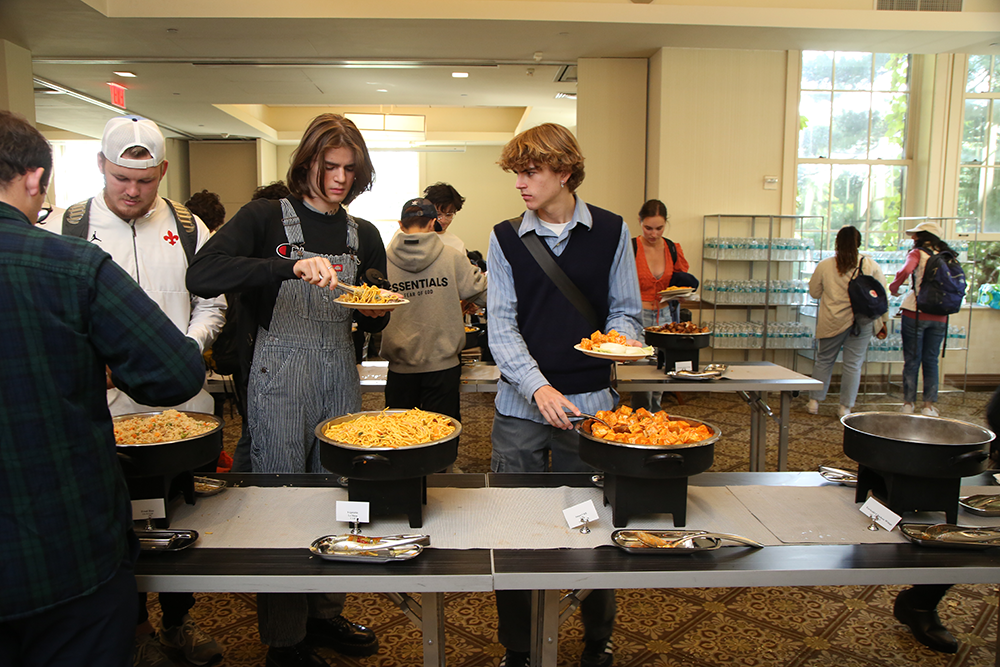 Join us for lunch!
SECOND FLOOR
MONDAY - FRIDAY / 11:00 a.m. - 3:00 p.m
Known for its delightful lunch featuring globally inspired cuisine, Faculty House emphasizes regionally grown and locally sourced ingredients. Our daily lunch features a main dish, pasta, a vegan entrée, plus a starch, veggie, salad, fruit and dessert!
Lunch is one swipe. Dining Dollars and Flex Dollars are also accepted. Click each menu below for details.
Upcoming Menus
SPRING Student Dining Monday thru Friday 11am-3pm
11:00 AM - 3:00 PM
Event time is displayed in your time zone.
USE YOUR COLUMBIA DINING ECO-CONTAINER AT FACULTY HOUSE
We know sustainability is important to you – it's important to us, too! Faculty House offers eco-containers pick-up and drop-off to students on a Dining plan.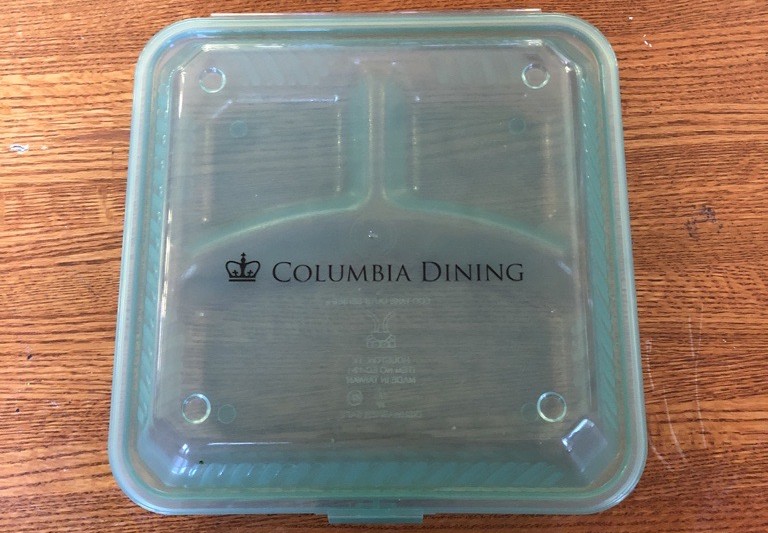 WE ASKED, YOU ANSWERED
"It's the highlight of my day!"
"Such a cool dining experience, especially with the balcony seating!"
"Great food, great views, great atmosphere."
"Faculty House is my favorite dining hall on campus."